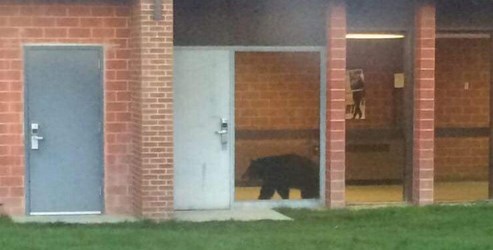 Actually they call it long hall.
I dropped my daughter off at Bozeman High School at 7:25 a.m. this morning for a period "0" class. She was joined by an uninvited guest at 7:30 am.
Just for the record, this being Montana, there was no lock down, classes went on as scheduled and the school was not evacuated -- not even an announcement over the PA. We understand that that the school deans and the principal banded together to escort the fellow out of the building where it was last seen crossing 11th Avenue into a homeowner's back yard.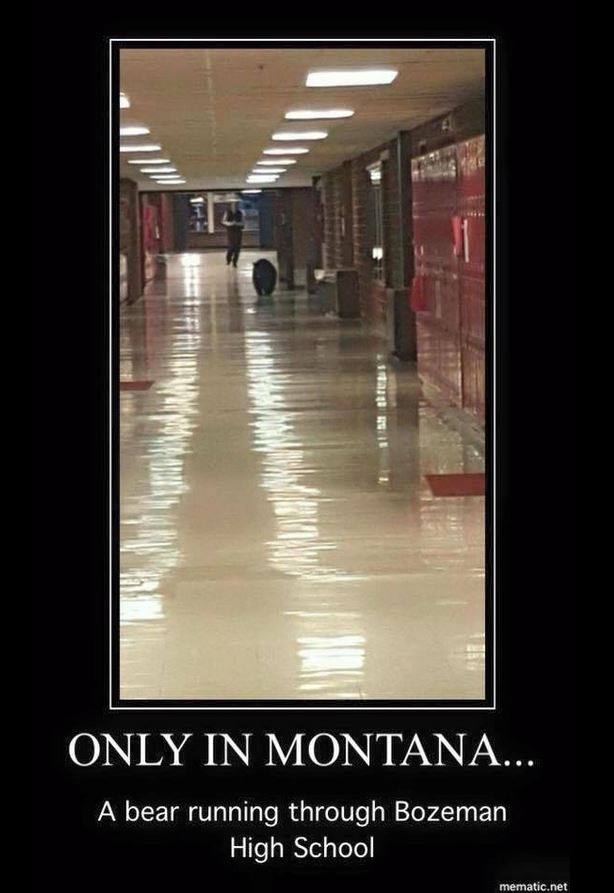 FYI, the man in the background is the principal -- their duties are a bit different in Montana.