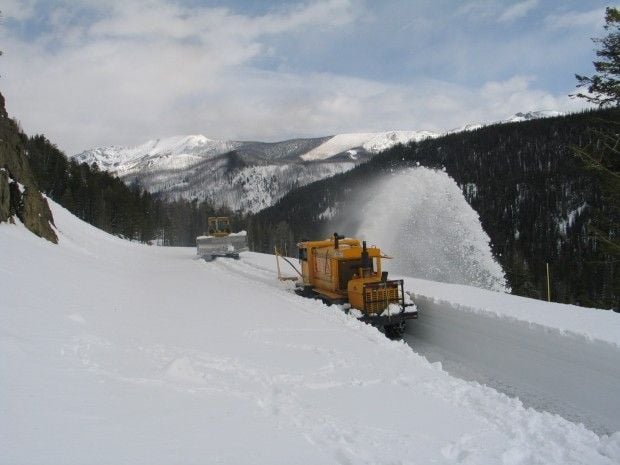 Rotary Plow and Bulldozer Clear Sylvan Pass 2011
Yellowstone National Park
Here in the Mountain West a state Government and the private sector are working together to do what is right for the people and right for the economy.
CHEYENNE, Wyo. (AP) — Gov. Matt Mead on Tuesday approved providing state snow plows and crews to clear roads inside Yellowstone National Park and told communities in northwest Wyoming to go ahead and raise money for the effort.

The Cody Country Chamber of Commerce is ready to do just that, as soon as it gets a total estimated cost, Executive Director Scott Balyo said.

"Before we can fund raise we need to know how much we need to raise," Balyo said. "It has to be reasonable."

Spring plowing in Yellowstone has been postponed two weeks to save money amid federal budget cuts. Plowing was scheduled to begin March 4 but is delayed two weeks with the idea of letting warmer weather do much of the work in the weeks ahead.

Businesses near Yellowstone fret that the park won't fully open to automobiles until one to two weeks later than usual this May.