This is really getting old. Be safe people, be prepared and stay off the steep slopes -- always.
GROVE CITY, Minn. -- Students and staff in the Atwater-Cosmos-Grove City School District are mourning the loss of high school senior Zach Junkermeier, who was killed Tuesday in an avalanche in Montana.
Junkermeier, 18, of Lake Lillian, was snowmobiling with friends -- including others from the Atwater and Lake Lillian community in west-central Minnesota -- when he was swept away by an avalanche near Cooke City, Mont.

Zach Junkermeier

"Today is the day everybody's numb and in shock and at a loss for words," said Superintendent Sherri Broderius.
"Students don't know what to do. Teachers don't know what to say. Nobody does," said Broderius, who had little sleep after being notified Tuesday night by the Atwater police chief that Junkermeier had died in the accident that afternoon.
Local ministers and school counselors with the Southwest/West Central School Crisis Response Team were at ACGC all day Wednesday, meeting one on one with students and staff.
They also met with small groups of people involved in activities with Junkermeier, including the football team, track team and Spanish club. Junkermeier had been scheduled to travel to Puerto Rico in a couple of weeks with other Spanish students.
Broderius said the school was doing everything it could to support students and Junkermeier's family, including his brother, an eighth-grader at ACGC.
"There is no greater loss than the death of a child," Broderius said. "We're here to support the family in any way we can."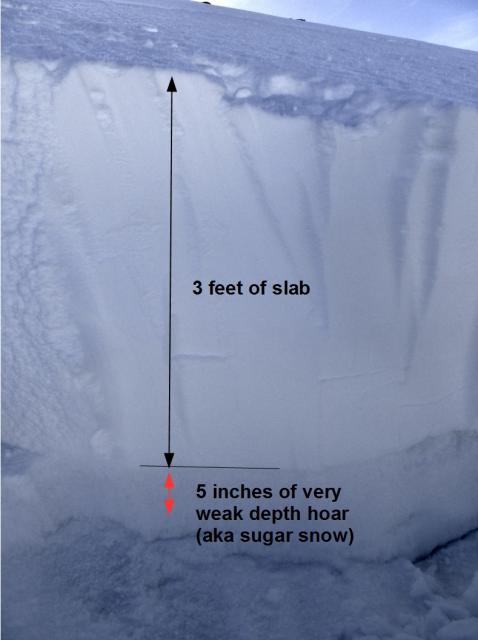 Crown Butte avalanche photo. GNF Aval. Center.
According to the Park County Sheriff's Office in Montana, Junkermeier was riding with six friends in the Daisy Pass/Crown Butte area when officials with the Yellowstone National Park Dispatch were notified at 4 p.m. Tuesday that a snowmobiler had been buried in a large avalanche estimated to be 500 feet wide, 600 feet long and 20 feet deep in areas.
In a brief interview Wednesday, Park County Undersheriff Scott Hamilton said Junkermeier was stopped midway up the slope and another snowmobile and rider were crossing above his location when the avalanche was triggered.
The Associated Press reported that Junkermeier was trying to start his snowmobile at the time.
Hamilton said all members of the snowmobile party were from the Atwater and Lake Lillian area.
Broderius said she was aware that some ACGC students had been snowmobiling in Montana and that some had returned home.
But Broderius said she did not know if ACGC students had been with Junkermeier when the avalanche happened and did not know whether any ACGC students were still in Montana.
Junkermeier, who was not wearing a rescue beacon, was found around 5 p.m. Tuesday under 6 feet of snow near the toe of the debris field, according to the Park County Sheriff's Office.
Rescuers performed CPR but were unable to revive him.
Here are the Avalanche Center's aftermath videos.
You can get lucky, if you are prepared.
But don't depend on it.