Earlier this week, Montana State University officials ordered a campus wide lock down and surged campus and city police to investigate sites on campus because two men were spied carrying a rifle (don't ask me how many it takes to screw in a light bulb).
BOZEMAN (AP) - Montana State University police are searching buildings and telling people to stay inside after receiving a report of two men carrying a rifle on campus.
An alert sent out by the university Wednesday morning says police received a report the men were crossing 11th Avenue in Bozeman and heading toward the center of the Centennial Mall.
The Bozeman Daily Chronicle reports one man is wearing a hunter's orange hoodie and the other a green or gray jacket and a baseball hat.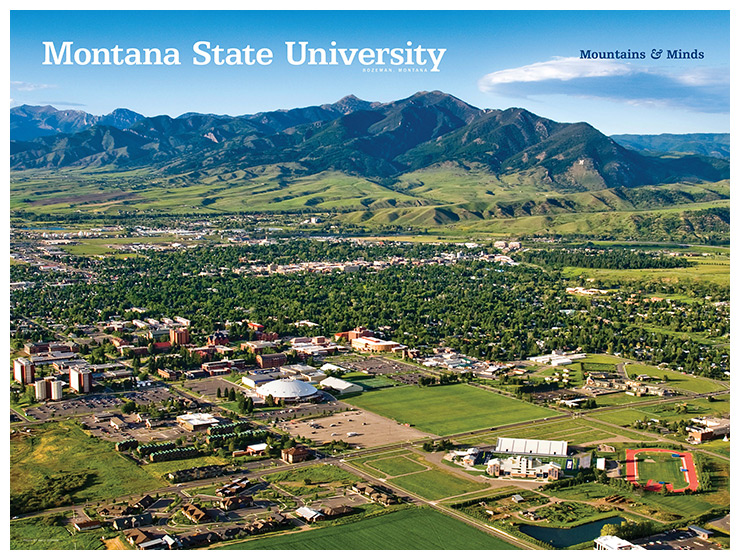 Aerial view of Montana State University campus.
Interesting descriptions -- they apply to maybe two out of three guys around here and one out of three gals. The campus
meanders in and around town. There is no obvious border. But shut your doors. Lock up the women and children.
Officers are searching buildings and have advised students, faculty and staff on campus to stay inside and lock their doors.
Pull in the usual suspects.
The two men were sighted at about 8:20 a.m., and an alert was sent to students and faculty at approximately 9 a.m. A campus-wide search by police turned up no suspects, and a traffic stop of a vehicle with passengers matching the descriptions of the suspects turned up no evidence.
Here are the rules.
Currently, firearms are allowed on the Montana State campus, though under the conditions that the firearms be used for hunting or sporting purposes, that guns be locked in designated storage areas—they're not allowed in residence halls—and that they never appear on campus or in academic and common areas. In 2013, Montana Gov. Steve Bullock vetoed a bill that would have allowed guns on all Montana's public college and university campuses.

The intellectuals who run the university and the geeky Democratic governor are soooooo smart. You can have a rifle, you can use it, but it must be stored, secured and cannot be seen. Then the smart people reported.
Ellig says two men matching the description were briefly detained, but they were released after their car was searched.
Students are allowed to keep firearms in locked facilities.
Ellig says officials believe a student may have retrieved a rifle while moving out for the end of the school year.



Since we moved to Bozeman a couple years back I would guesstimate I've seen someone walking around with a rifle something like a hundred times. This is probably the safest place I have ever lived.
The most dangerous weapons in Montana are a dude barreling too fast around a corner in a Ford F-150 pickup truck or a gal running a stop sign in her Subaru. Look it up. Good luck to all.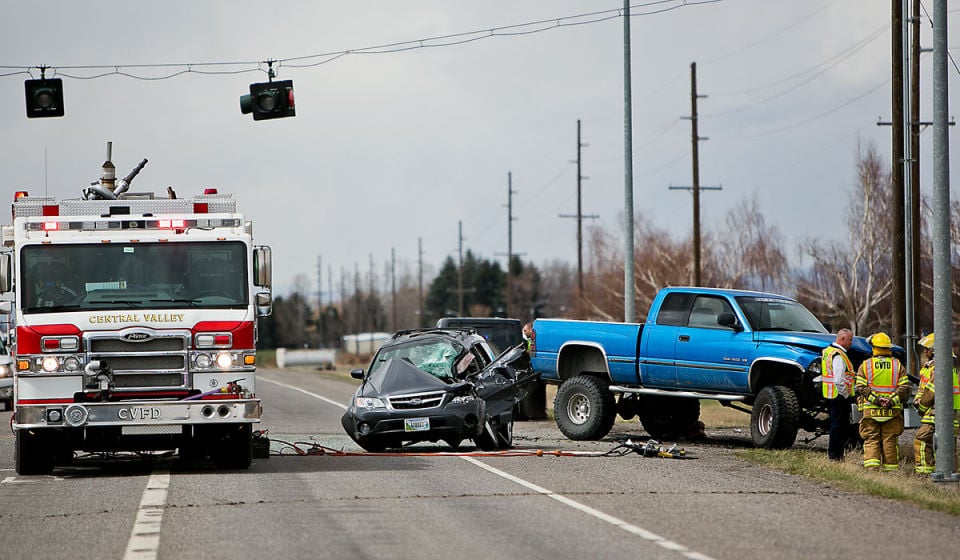 A crushed gray Subaru sits at the scene of a fatal car accident on the intersection of East Valley Center Road and Frontage Road near Bozeman on Wednesday, April 16, 2014. Bozeman Daily Chronicle.
BOZEMAN - A Bozeman woman is dead after a two-vehicle crash at the intersection of Stucky and Cottonwood roads Monday morning.
The 44-year-old woman was traveling westbound on Stucky Road at around 7:30 a.m. when she failed to stop at the stop sign at the intersection of Cottonwood Road, Montana Highway Patrol Trooper Glen Barcus said. The woman, who was driving a Subaru wagon, pulled in front of a pickup truck that was heading northbound on Cottonwood Road. The driver of the pickup truck, a 29-year-old Bozeman man, swerved to avoid the Subaru but was unable to miss it and the car was T-boned, Barcus said. March 13, 2013, KBZK TV.